How To Buy Hip Hop Beats From The Beat Player
Find and Click on the rap beat you want from the player above
Click the add to cart button 

Once you have added all the beats you like into the cart 

click on the check out button on the play button 

Then pay for the lease with pay pal.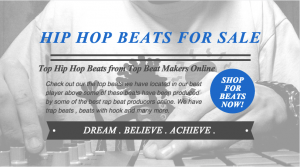 All the Hip Hop Beats For Sale located in the player above are produced by Top beat makers online from rocbattle.com. I have battled many of these beat makers and I have cherry-picked some of the best beats from all these top hip hop beatmakers.
The beat player contains all types of beats from hip hop beats, sample beats, trap beats, pop beats, new school beats and beats with hooks. In the background of the site, I monitor top beats that are popular and new beats that are created on a weekly basis. This way I have the upper hand of the sort of acting as an executive producer for your album, mixtape or the single project.
Having my site getchorus.com cherry pick some of the best rap beats from the only the best producers on rock battle makes in easier for you to narrow down only the best hip hop beats for your album. This process will help you navigate and get only the best instrumentals so your not wasting your time going through instrumentals that are no properly produced or mixed well.
If you have any questions about the beats in the beat player don't hesitate to hit the contact button on our website we would be very happy to assist you at any given time.
Since the beat player we use is from promotebeats.com in conjunction with rocbattle.com we obtain a small affiliate commission for promoting these beats at no extra cost to you. Any issues regarding the lease and payment and downloading of these beats you should contact promotebeats.com so that the can assist you with locating your beat or if you have any issue regarding payments or documentation.
I hope that adding this beat player to our rap-beat site will help you find the right beats to help you create the type of mixtape album or single that your fans want to hear. We will continue to provide a quality hip hop beat screening service for the people who read getchours.com and get the best possible music production for our readers.