Renowned songwriters have the ability to create classic songs that withstand the test of time. Taking listeners on a lyrical journey that will leave them humming to the song long after it has stopped playing is no child's play. With the right know-how, you can be able to write a chart-topper that will get your audience dancing every time it is played.
A good song should be devoid of too many confusing themes can be a put off to listeners. It should be noted that while some musicians/songwriters are gifted in writing captivating songs, a majority of them sweat it out to come up with a beautiful song. The easy to follow steps provided in this article will provide you with a roadmap on how to write a song to a piece of music particularly to novice songwriters.
What theme do you want to write about? Songs have different themes ranging from love, political agitation, your story, religion or whatever else you fancy. Some songwriters are inspired by what they see around them.
Creating awareness is another frontier that is exploited by songwriters. Recently artists have been writing songs on Ebola disease that is ravaging West Africa. In the past, we have been treated to songs on malaria and HIV/AIDs. Love songs lyrics speak a story that is mostly from experience and that's why it connects to many people. It is worth mentioning that you should not have your themes all jumbled love.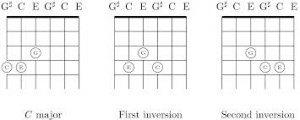 Do research on songs with a similar theme: After you have settled on a theme it's imperative to identify what genre it lies in. You will notice that sad and love songs tend to be slower while happy songs are in the major key meaning they are fast. Sad or love songs will sound fantastic if they are in the minor key. You are allowed to experiment by mixing some chords as this may end up sounding great.
Melody can be aided by the use of an instrument: A piano or a guitar will work perfectly if you are adept at using these instruments. Established artist comes up with melodies to their songs using the aforementioned instruments. Try to find the appropriate cords that go in tandem with the melody you have crafted. Without some of these chords, it won't song as impressive.
Write the song: It's at this stage that you start the actual writing of the song. Remember to sing along as you craft your song to ensure it contains all the syllables. Some novice songwriters will spend eons trying to make the songs rhyme but that should not always be the case. The trick is to have rhymes that are sensible. For people to easily follow your song it would not hurt to repeat the stanza a couple of times.
Another important pointer that cannot go unmentioned is the sequence or structure of your song. Most contemporary songs sequence/structure start with a verse then a chorus, verse, chorus, bridge and finally a chorus. The essence is to provide listeners with repetition thus familiarizing them with the song. Most people want to sing along and this is what makes a song a hit or a miss. This also affords the songwriter an opportunity to input emotional dynamism in their song.

Let's take a closer look at the meaning of the above-mentioned song structure:
Verse: The lyrical content of the verses are different but possess similar melody. From the lyrics, we are able to derive emotions, people or the situation in the song.
Chorus: The chorus is usually recurred in a song numerous times. Whenever it is repeated the lyrics content and melody remain the same. The heartbeat of a song is usually the chorus lyrics. It is in the chorus that the title of the song features and plays every so often.
Bridge: And finally the bridge is dissimilar in lyrical content, melody and chord progression from both the chorus and the verses. It breaks the monotony of the chorus and verse.
After completing writing your song with all of the above ingredients infused, it's time to make a demo. This should not be a hard process with the advancement of home recording. It is affordable and a rather straightforward exercise.
How to write a song to a piece of music is not easy but if the above pointers are followed keenly and you invest a lot of time on it then you will be on the right track of being a titan among songwriters.